Welcome to CTG!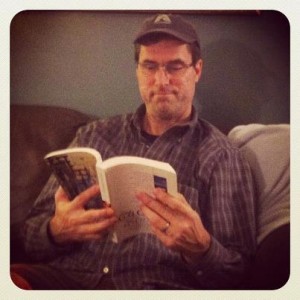 Eric Bierker Ph.D., Founder of College Transition Group
Doing what he loves best….reading
Welcome to the College Transition Group!
CTG was created by me in 1997 to help students graduate from college, not just go to college.
It is a simple mission actually although succeeding in college is far from simple. Today, things are more complicated than ever.
It is OK to be stressed about all of it. To have questions. To wonder if you are going to make it. Too many students hide from these questions, hoping that avoidance makes them go away.
Yet, the questions don't disappear. The questions need answers, real answers, from people dedicated to helping you do your best work in the most prepared way possible.  Succeeding in college should be hard, but hard in a good way: That you pushed yourself to get more out of the experience, like climbing a mountain.
Hence, the over-arching metaphor for my new book:
Get book here on Lulu (hard copy)
Let me know if I can help you on your climb! Be Imaginative!
Eric Bierker, Ph.D., Owner of College Transition Group