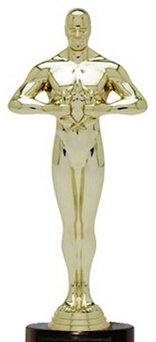 I have a lot of students at school who struggle with perfectionism…I also have a good deal of students who are far too OK with imperfectionism. They actually seem to revel in non-achievement, thinking that somehow it is good to be a slacker, unmotivated, and uneducated. I worry that life is going to kick them around a lot…so I take no joy in their intrepid ignorance. I just read this blog post this morning that has something to say about the instructive value of losing. 
I am posting this–in defiance of my own CTG blog moratorium–because that blog posting inspired me. Plus, I had several students this week who tend to see success as totally everything going to plan  (or nearly) or nothing. The resultant effect is a good deal of stress, anxiety, and downright pain. The darkside of everyone having to get a trophy is that kids don't get used to losing once in a while, so their immunity to adversity never gets built up. Every set-back is seen as a disaster rather than a learning experience.
I have exactly two trophies. One for the completion of the "Mississippi Mile" (a mile a day swim for ten days, excluding Sat/Sun) when a kid at my swim club and the other for winning the "Greater Philadelphia Basketball League Championship" as an assistant basketball coach at Glen Mills Schools. That is it.  The college experience will have its share of failure. OR should. If it doesn't, you are probably not learning much.